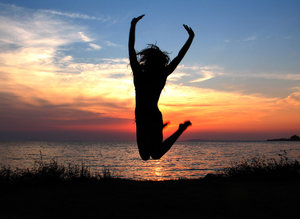 What captures your thoughts and steals your affections?
What traps your mind and leads you to worry, fear and despair?
If you are anything like me, at any moment, you can be bombarded with underlying thoughts like, "You must have the approval of others for your happiness!" or "You need a good reputation for your self-esteem!" or "You've got to have control of your life for your well-being!"
These powerful desires for approval, reputation and control can woo us and become idols of our hearts. Unchecked, we find ourselves trusting in these false gods to save us and we worship them instead of the One True God.
Next time you are worrying, fearful or in despair, stop and check your heart.
Ask yourself, "What am I trusting in more than Jesus for my happiness, self-esteem and well-being?"
You might realize that you are trusting in the approval of others, a good reputation, or being in control. Or maybe you'll discover you are trusting in other such idols as recognition, security, pleasure, health or success.
A vibrant walk with God is an intentional life of repentance and faith, repentance and faith, repentance and faith…
As soon as you become aware of your misplaced trust, repent and place your faith back in the One you love, the One True God.
Watch how your heart moves from despair to delight.
The beauty of the gospel is that Jesus came to set our captive minds free!
My soul finds rest in God alone, my salvation comes from Him. Ps. 62:1
Resources:
Idols of the Heart by Elyse Fitzpatrick
The Gospel-Centered Life by World Harvest Press