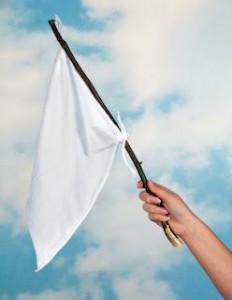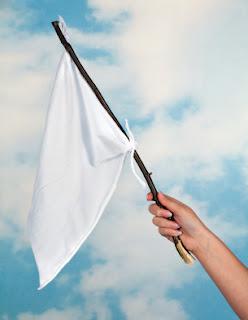 I peered out the window as our plane took off leaving Nairobi behind and the treasured experiences of my first mission trip. At just 18 years old, God had captured my heart for taking the gospel to the world and in my journal, I wrote these words to Him…
Lord, I will go anywhere in the world that you want me to go and I will do anything you want me to do.
Surrender means to give oneself up, as into the power of another: submit or yield.
When I think of surrender I imagine a soldier with hands above his head giving himself up to the enemy.
But in giving ourselves up to God, we surrender our lives into the hands of our loving Creator who has a good future, purpose and plan for our lives. (Jeremiah 29:11)
Since that first moment of surrender, God has taken me to many countries and given me the opportunity to live and serve in Eastern Europe and Russia. I can't say the surrendered life is always easy, but I can say it is one of fulfillment and blessing as I live my life intentionally for His glory. By the way… I do not suggest that surrender means only a future of cross-cultural ministry, but a life of going and doing whatever He has for us.
Presently, I am in L'viv, Ukraine with a team of young adults, a few of whom are the age I was during my first mission trip. I find myself reliving my experiences through their eyes. They are so excited to experience the culture, so moved by the worship of the Ukrainian Christians, and so eager to have their lives make an eternal difference as they boldly initiate with university students.
I wonder how many of my team will surrender their lives to the will of their loving Creator as a result of this faith stretching experience.
My hope… all of them!
"As you sent me into the world, so I have sent them into the world." John 17:18