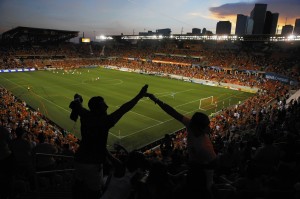 Don't we always love it when our team scores!  We cheer, scream, and high-five because every-time we score we are closer to victory.
Achieving our personal goals should evoke the same kind of enthusiasm because when we accomplish them, we experience a more satisfying and victorious life.
What are your goals for 2014?
If you haven't come up with your 2014 plan, it's not too late.  We are only two weeks into the New Year.
Research shows that when we take the time to plan, we are much more likely to achieve our goals. And the likelihood increases when we THINK, WRITE, SPEAK, SUPPORT and VIEW our plans.
Here's a process I use annually to plan for my new year:
It goes without saying that prayer comes first as I desire my life to be led and directed by God. Then, the process begins…
Think It
Find a quiet place to think through the main areas of your life such as Health & Fitness, Family, Ministry, Spiritual Growth, Career, Finances, etc.
Download The Life Wheel to help you process.
Write It
Craft your goals in a word document and print them or write them the old-fashioned way.
Speak It
Talk through your plans and goals with a trusted friend who cares about your growth.
Support It
Commission someone with the mandate to ask you about your progress.
View It
Keep your 2014 plans and goals in a place where you can see them every day.
And don't forget to cheer, scream, and high-five when you score!
Note: If you would like a professional life coach to help you process and execute your plans for 2014, I would be delighted to come along-side you.